Posts Tagged With camping

Sometimes, when I'm out on the trail, I reflect on how nice it is to be "off the grid."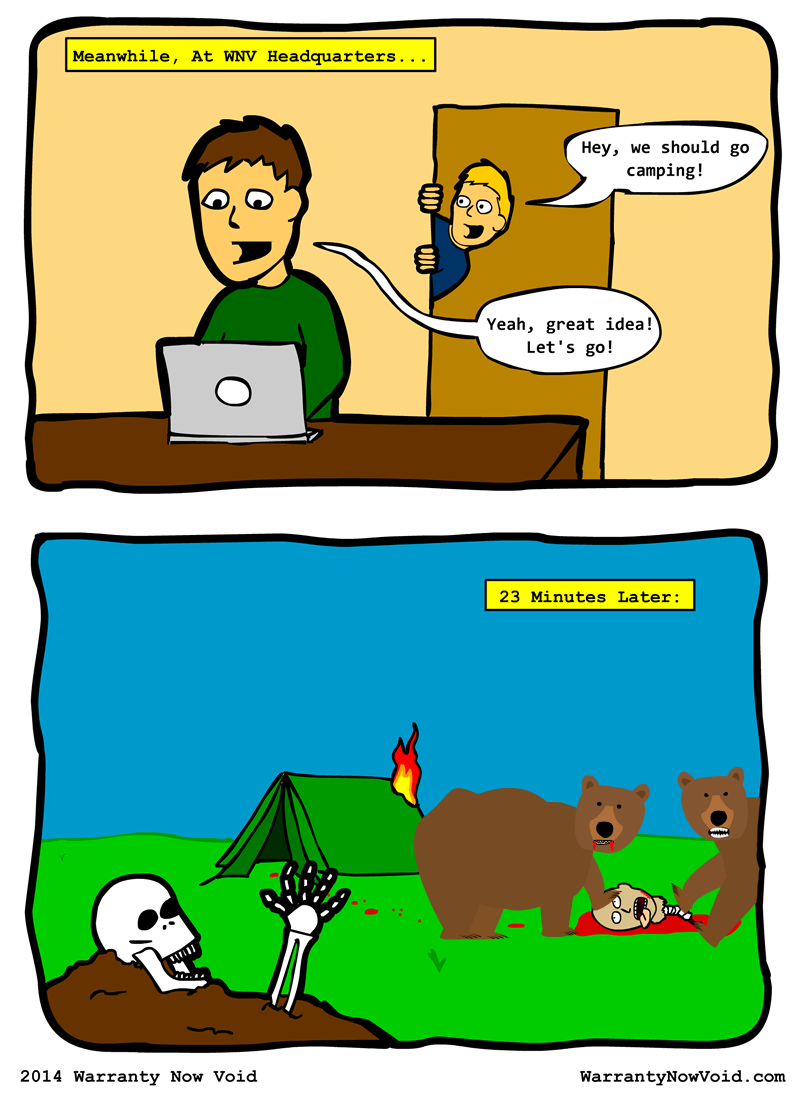 We here at Warranty Now Void have been known to occasionally come up with ideas. Sometimes we describe these ideas as "good" or "great" or even "not likely to result in our horrific deaths." Oftentimes, we are wrong.