Posts Tagged With Pope

Here we are in another new year after another wildly successful holiday season. Joy and happiness were spread to all mankind, family and friends shared the warmth of the season, and Pope got sick, so now he's pissed off at the world. Join us as we help you create your own successful holiday season in five easy steps.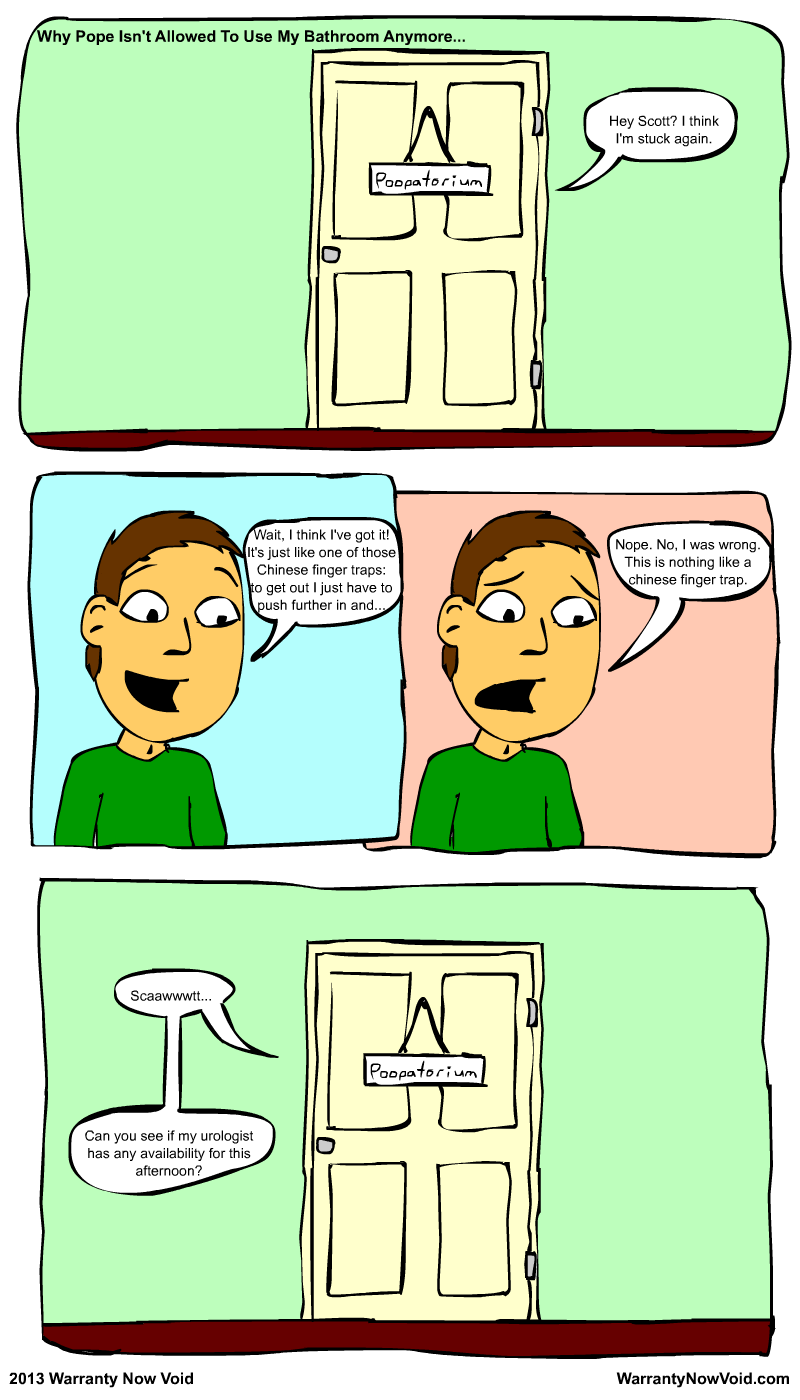 This one's not so much a joke as it is an appeal to whatever shreds of human decency still cling to Pope's psyche. Please stop. There isn't enough bleach in the world for me to ever be clean again; you win, so please... please...