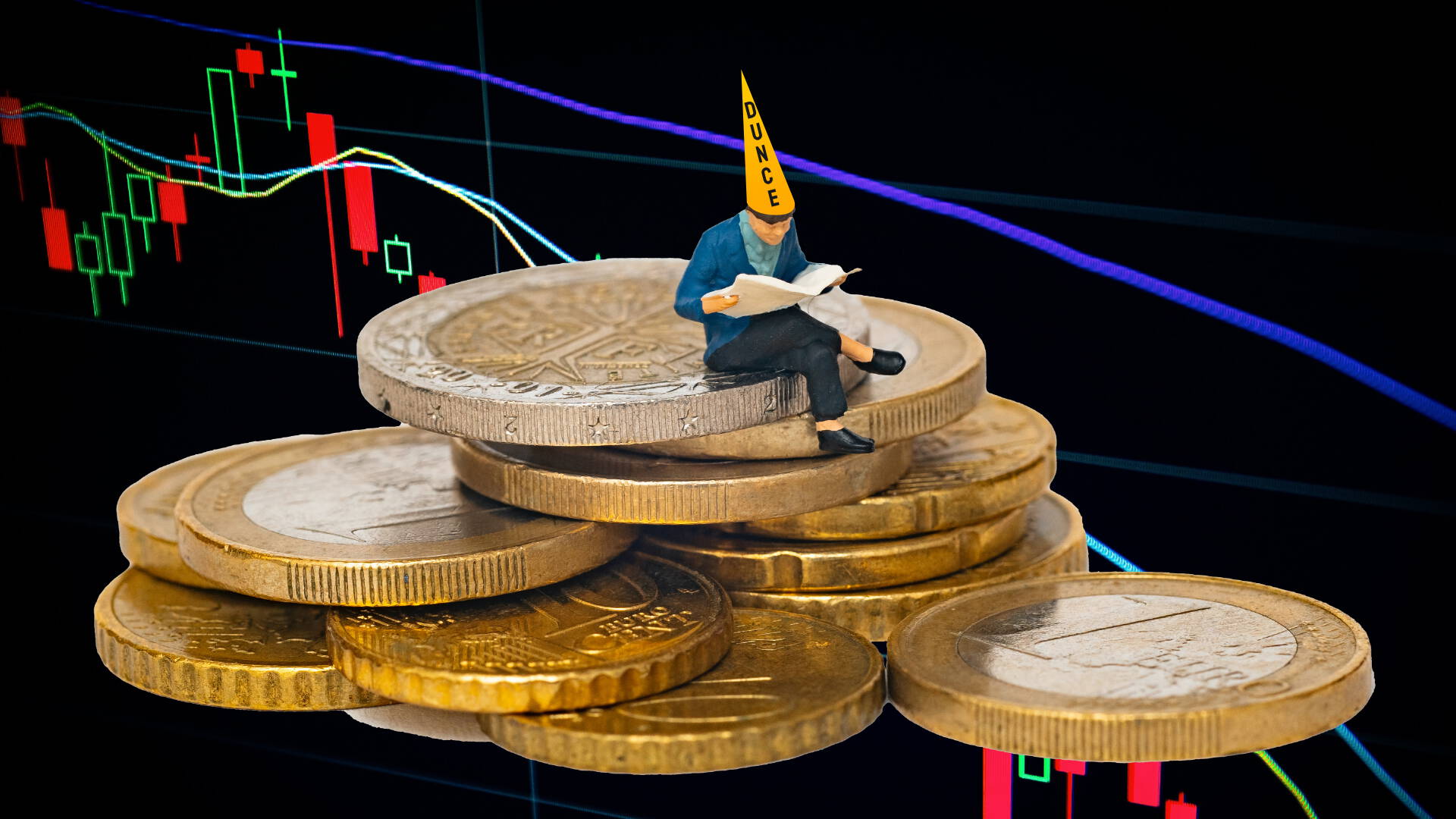 Warranty Know Void is a learning series for the terminally stupid provided at no cost by the makers of popular website for, by, and of shitheads, Warranty Now Void.
Inspired by all the recent discussion about GameStop, hedge funds, and some guy named dumbledoreRothIRA? We know the feeling. Your money has had it too good for too long, never working a day in its life, but now it's time to start investing. Warranty Know Void is here to take you from zero to accidentally committing tax fraud because you don't know what horseshit, made up phrases like "cost-basis reporting" mean in no time!
How to start investing
The best place to begin your investment journey is going to be with a little bit of extra cash that you can stand to lose. Remember, investing is not without risk! That's why we recommend starting off with any number of apps or websites that allow you to invest without any minimum of an initial transfer from your bank account.
Sorry, you what? Okay that's… well alright we can take a quick detour. How old did you say you were again? You know what, no that's okay. We're here to educate, and that's what we're gonna do!
How to open a bank account
Start off by choosing a bank. The easiest way to do this is to walk into any door at random in the downtown area of any American city. If, upon entering, you find that this is in fact a CVS, simply try the immediate next door. You're guaranteed to be inside a bank at this point.
Next, select a stranger to speak with about opening an account. We recommend a stranger who is behind the counter, as many of the strangers on the same side of it as you are likely not bank employees and therefore unlikely to be able to do what you need. In the event that there is no counter to speak of, this is an advanced subject which we will cover in a later entry. Simply sit comfortably where you are on the floor of the bank and wait for publication.
Oh, you don't know how to talk to a stranger? This one we actually totally understand. It's a stressful experience and we're glad you decided to confide in us about your apprehension. Many people try to dive headfirst into these situations only to see them end in disaster. We'll throw in a walkthrough on this one for free.
How to talk to a stranger who works at the bank, in public and everything, like, with other people just standing there, looking at you the whole time
We'll take a quick step back and talk preparation. Key to making sure this goes off without a hitch is going to be making sure you get plenty of sleep the night before. Better yet, save up your energy and sleep for 3-5 days before attempting. While doing this, make absolutely certain not to dream about all the myriad of awkward or potentially insulting things you could do or say. Do. Not. Do. It.
Once prepped, follow our patent pending, foolproof process to knock this conversation out of the park:
Wake up. Go on and put on a little makeup (if you want to).
Wait.
Wait. Wait. Wait. We'll get sued if we give you those instructions. Hold on a sec.
Okay, we're back. Legal says we're fine if we just make a slight adjustment here.
DISCLAIMER: THIS WEBSITE IS PARODY AND/OR SATIRE. NEITHER WNV, LLC NOR ITS SUBSIDIARY, THE MONSANTO COMPANY, ENDORSES ANY CONTENT CONTAINED WITHIN. THE INFORMATION PROVIDED HEREIN DOES NOT, AND IS NOT INTENDED TO, CONSTITUTE LEGAL, FINANCIAL, ECCLESIASTICAL, OR SEXUAL HEALTH ADVICE; INSTEAD, ALL INFORMATION, CONTENT, AND MATERIALS AVAILABLE ON THIS SITE ARE FOR HYPOTHETICAL INFORMATIONAL PURPOSES ONLY AND DO NOT, IN FACT, ACTUALLY EXIST OUTSIDE OF THE THEATER OF YOUR MIND. LEGALLY SPEAKING, THERE IS NO WEBSITE HERE; THERE HAS NEVER BEEN A WEBSITE HERE. NOT FOR HUMAN CONSUMPTION.
Eat a balanced breakfast. Or don't. You have to talk to a stranger and it would be awful if instead of saying 'hello, how are you' like a normal human, you spewed your homemade kale-acai-orange-Instagram sunrise whatever-the-hell-it-is all over their nice suit.
Commute to the bank.
Get out of the car. You can do this!
No no no, get OUT of the car. That's the trunk. It's part of the car. You specifically have to not be in it anymore.
Okay, better. Now walk into the bank. You're not suspicious, you have business to do! You BELONG here! Go you!
Walk up to the teller and say, "

Hello!

" If you've interrupted them while they are helping someone else and ask you to wait, just go back home and start over another time with a new bank. You can't go back to that one. Ever. Return to step 1. BUT, if they wave you forward and ask how they can help you, proceed to step 12.
Conduct your business! Remember to make eye contact and smile. But not too much eye contact- don't make it weird. C'mon.
When the teller asks if there's anything else they can do for you, remember to say "you too!" enthusiastically, and then RUN OUT OF THE BANK LIKE YOU JUST ROBBED IT BEFORE YOU GET YOUR RECEIPT OH GOD WHAT HAVE YOU DONE YOU'RE GOING TO WAKE UP IN A COLD SWEAT AFTER RELIVING THIS IN YOUR DREAMS FOR YEARS TO COME, FUCK, FUCK, FUCK
They actually make apps for banks now, so maybe just use that instead.
How to open a bank account, cont'd
Now that you have the tools required, we can put them to use. Talk to the bank-stranger and ask, "I would like one bank account, …please?" The precise wording here is important, they will be overwhelmed by your professionalism and feel compelled to toss some of their own money into your new account, due to respect.
And that's it! You have now opened a bank account! At this point you can simply give the bank-stranger your money to put in the account. (Remember, it's a good idea to make sure this stranger works at the bank before reaching this step.)
Jesus, what? Are you serious? Okay, fine this is the last one. We're gonna knock this one out real quick, rapid-fire, here we go.
What is money?
Money represents what you can do for other people! The more specialized the thing you can do, the more money the person telling you what to do might give you. By they might not, someone else might give you more, or might give you less, and there are a lot of rules for how it works and some people don't get very much and they do a whole lot and other people do very, very little and have a whole lot!
What the fuck
Just, try not to think about it. Forget we said anything.
Money is food coupons.
Why do we need money
CAPITALISM.
Why are you yelling
Capitalism.
How do you get money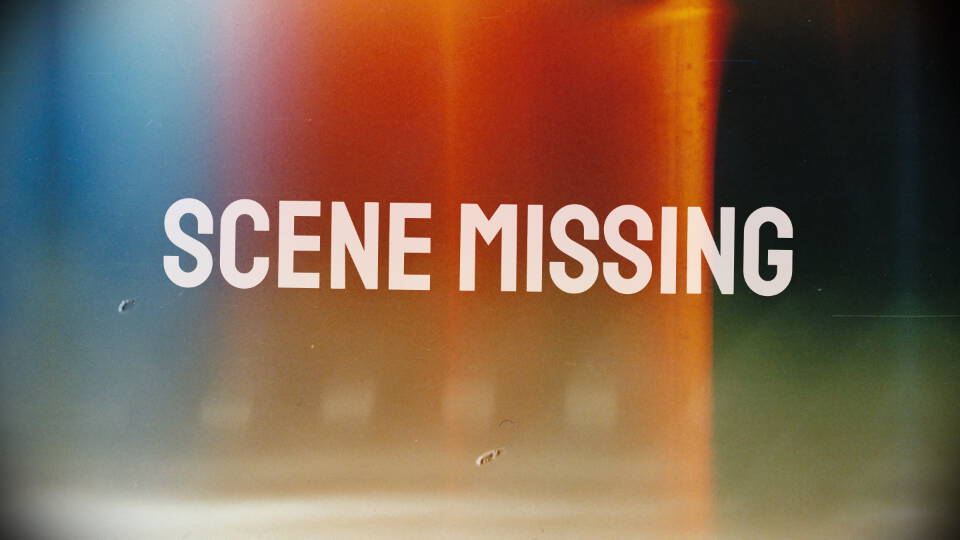 Do I have investing now?
Yeah, fine. Whatever. If we say yes, will you just go somewhere else now? You're the CEO of Wall Street, congratulations. Just please, leave us alone. We don't know any of this stuff. It's all a scam to sell VHS box sets to bored grandmas via infomercials during Maury, no one was supposed to get this deep into it.
If you found this helpful, stay tuned for our upcoming articles in the Warranty Know Void learning series:
How to get born
How to get dead
How to get a driver's license
How to car
How to convince the city that you DID pay the parking meter, but they won't return your emails so you have to call he office instead, and THAT'S a whole thing, so at this point it's like, why even bother fighting it anymore, the twenty buck fee is worth it just to put the whole thing to bed, you know?
How to tell whether that's your dog or someone else's
How to drive a horse
How to hide a badly damaged horse after your hubris leads to a grisly horse accident
How to qualify for the Olympics
How to wear spurs that jingle-jangle
How to not always hurt the ones you love the most
How to always hurt the ones you love the most
How to play both sides
How to start a pirate radio station
How to become an FBI informant
How to get rich slowly
How to use your Pokémon card collection to impress potential lovers
How to perform the blood ritual without staining your couch
How to win friends and influence people (for evil)
How to Sex!?
How to perform First aid
How to perform Second aid
How to perform THE FINAL AID
How to bottle everything up and bury it down so fuckin deep that it'll never see the light of day again, DAD
How to pronounce each and every curse word
How to maintain your hygiene
How to maintain your friend Low Gene
How to refinance your mortgage LMAO jkjk
How to take yourself down a peg or two

AND MORE…!