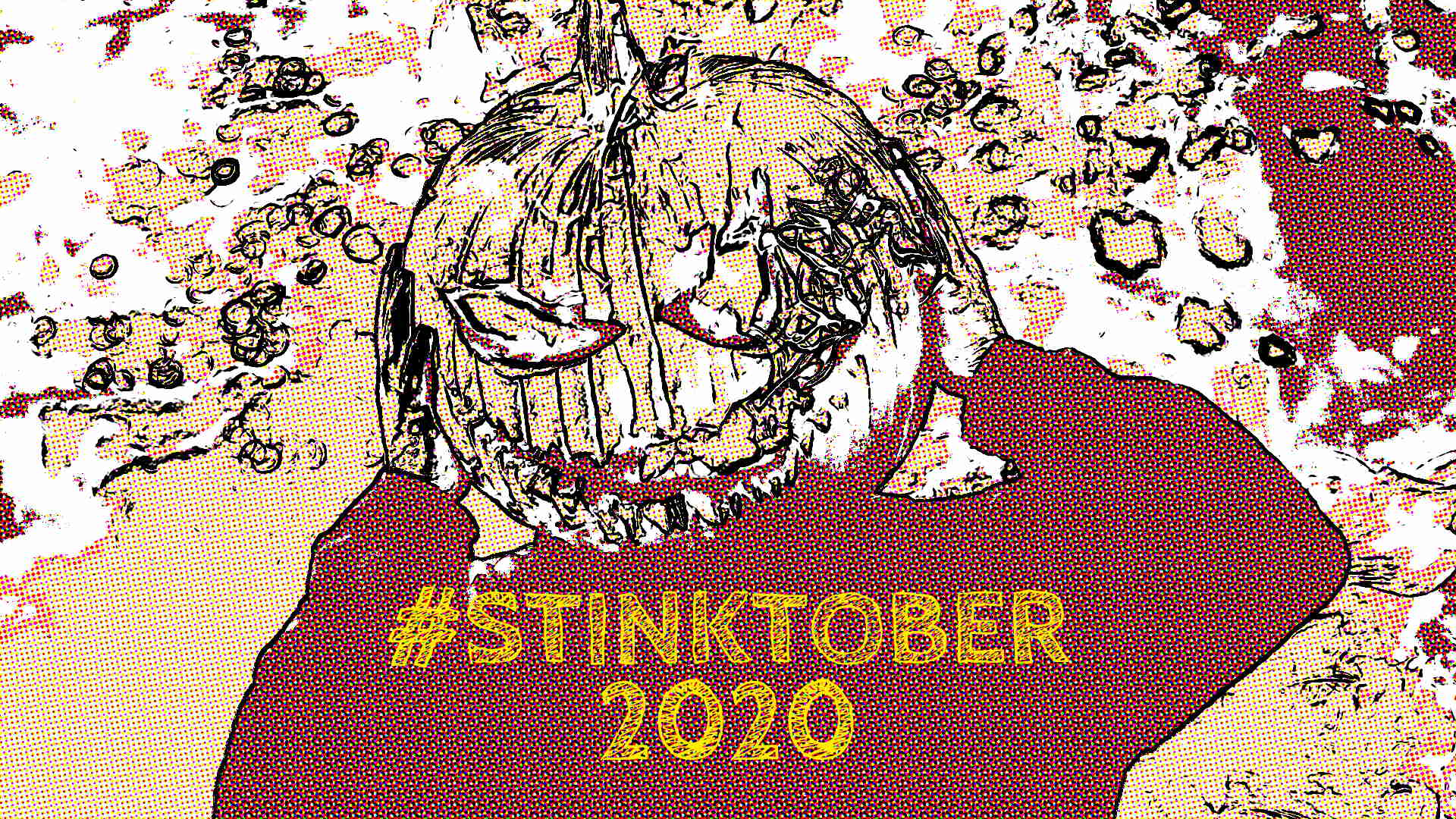 Inktober is a challenge created for people to improve their drawing skills and habits that's grown to worldwide popularity thanks to its simple central premise: draw something each day in October. The concept itself has spawned countless variations ranging from strict rule sets to fun themed prompts.
Of course, here at WNV, we're never satisfied with things other people are already enjoying. We have a deep, some might say pathological need to ruin everything in our own special way. And so, putting our own WNV-branded stink on Inktober resulted in the birth of Stinktober. Loosely a part of the Perpetuitink initiative, the rules of Stinktober are fairly simple:
One drawing per day
Each "artist" draws every other day
The prompt for each day is the previous day (and "artist"'s) drawing
Now at this point you may be wondering, "hey doesn't this set you guys up for a downward spiral into total chaotic madness feeding off each other like an Ouroboros of Idiocy?" To which we would like to respond, "Haha, nice."
So now please sit back and enjoy
Perpetuitink: Stinktober 2020
1. For day one of Stinktober, we burned almost all of the #littlespookydrawlloween prompts in one go. Ah, shit. Uh oh. Well, uh, I guess for day two we can just use today's as inspiration and see what happens. That sounds fun and probably normal, right? Cool. See you tomorrow!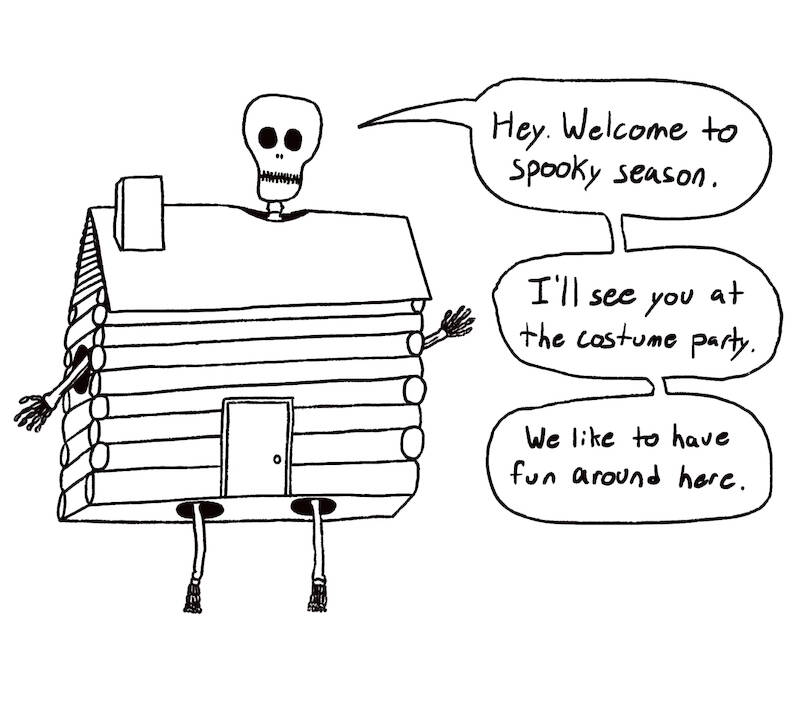 2. Well it's day two of Stinktober and we're already out of prompts, so we're just going to keep using each day's previous drawing as the next prompt, kind of like a fibonacci sequence of nightmares. I think you'll agree that it came out perfectly fine and normal. Say hello to Otaku Borat!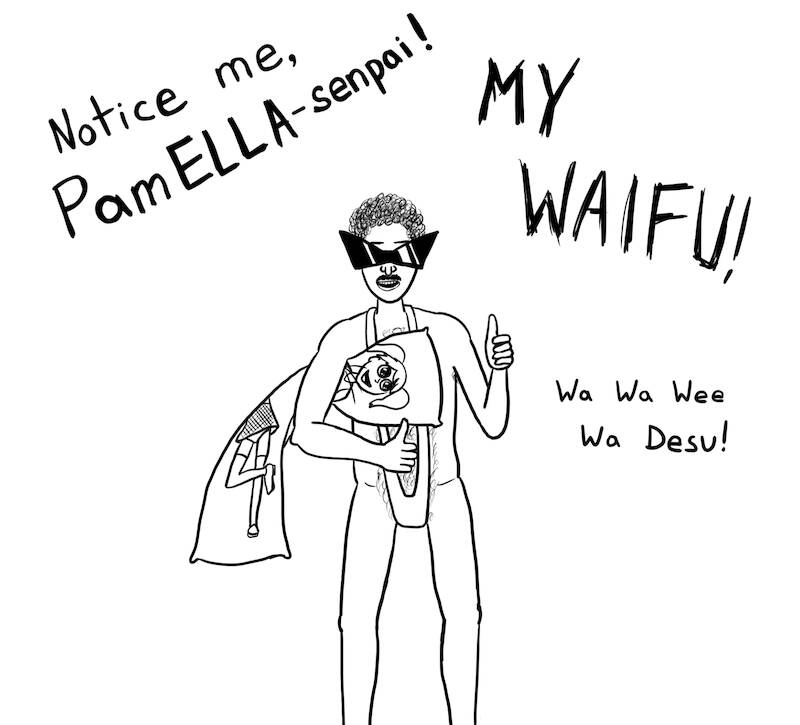 3. In a shocking twist no one could have seen coming, day three of Stinktober is less "prompted by" and more "a direct attack against" the previous comic. How will tomorrow's post handle this personal slight? Maturely and with grace, certainly. In fact, I'd count on it.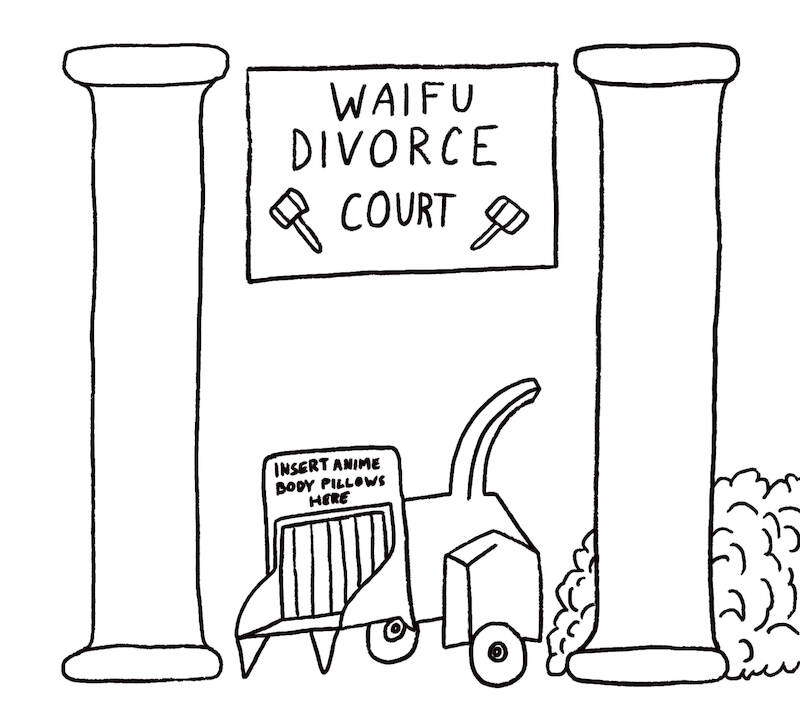 4. Some people might see this as Stinktober already escalating to direct personal attacks on day four, indicating a trajectory that is destructive and unsustainable. They would be completely right; this is not going great! Uh oh!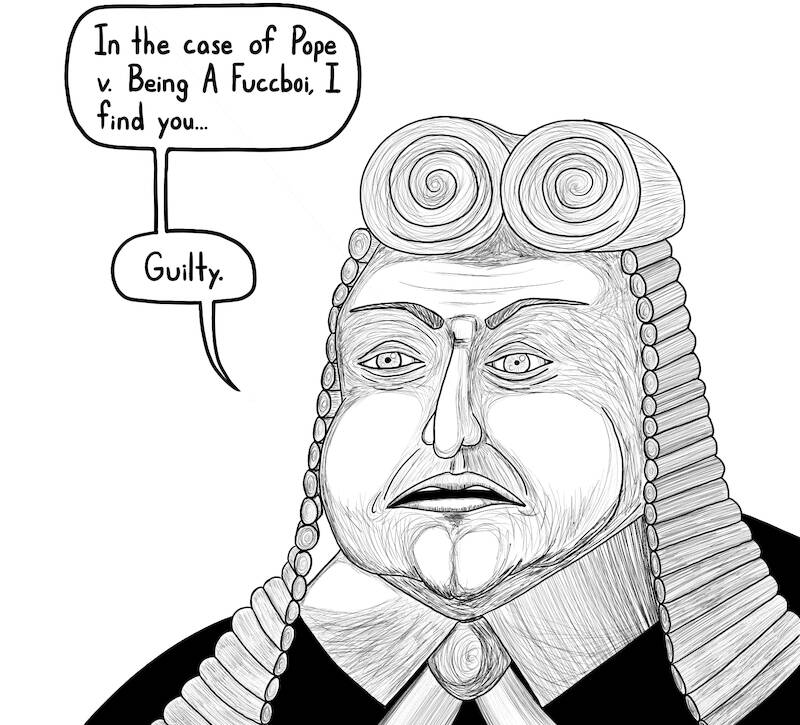 5. Ah. Well, ya got me.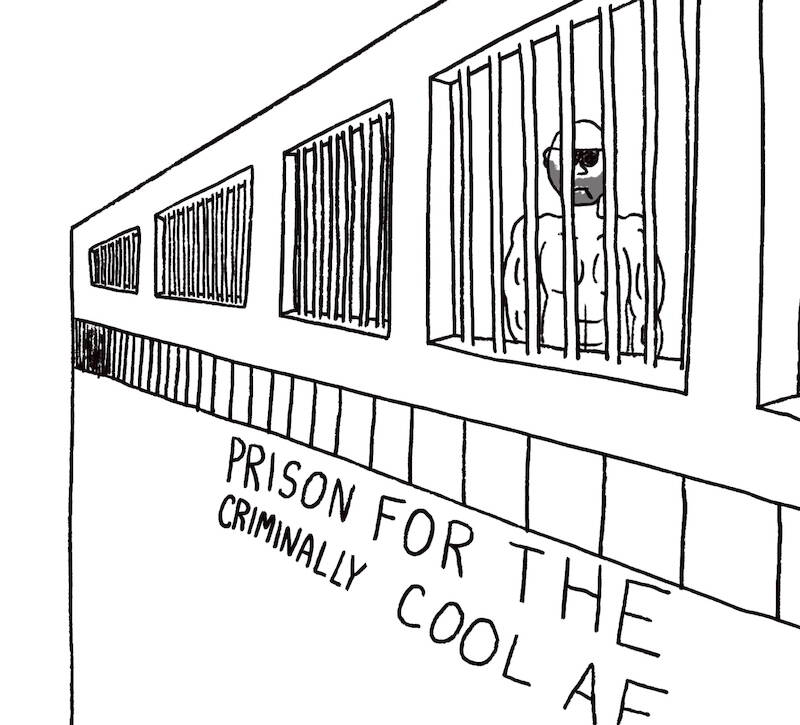 6. Day six of Stinktober and we're finally at the point where none of this makes any sense unless you've read all the previous days. Honestly, I'm surprised it took this long; our logo should be an ouroboros of self-reference choking on its own ass.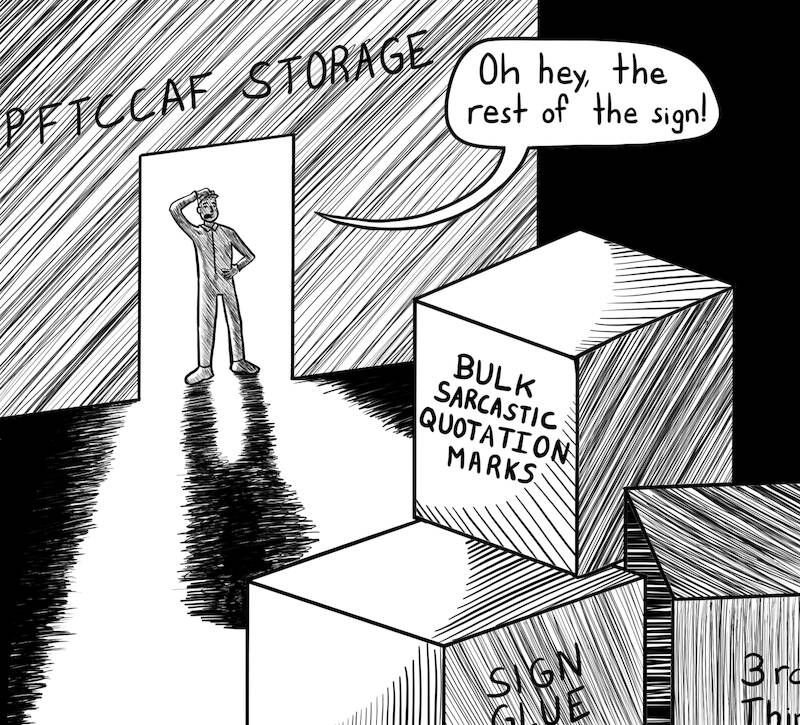 7. On the seventh day of Stinktober, our descent into pure spiteful chaos accelerates as Pope grabs the controls and immediately tilts this nosedive towards hell itself. Now taking odds on whether this website even exists by November.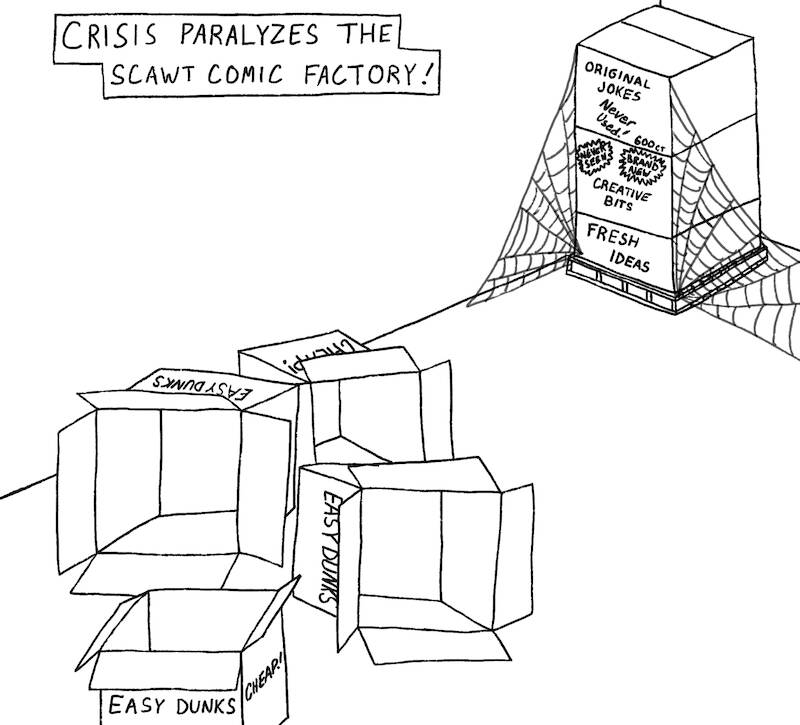 8. Is it just me or does day eight of Stinktober feel a little personal?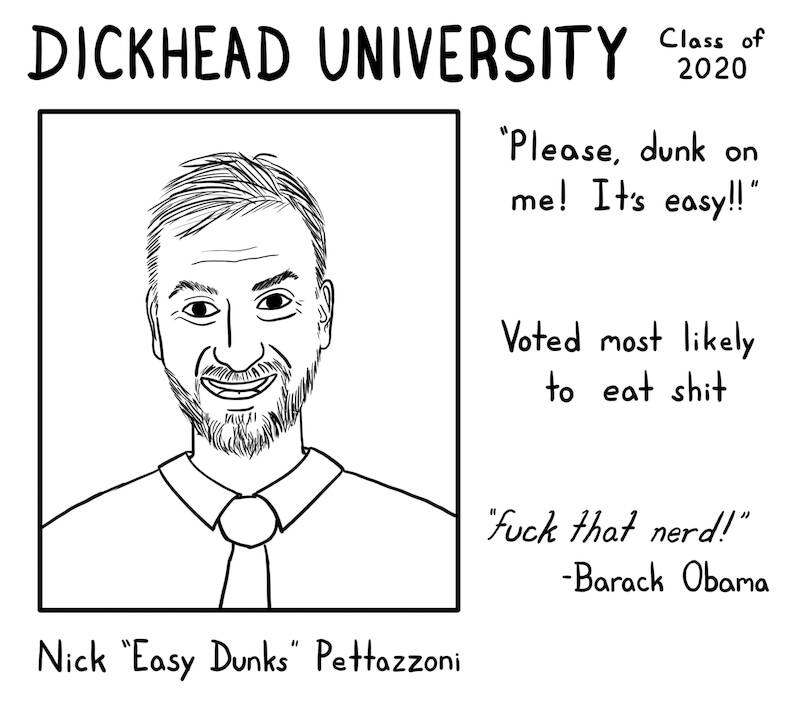 9. It's day nine of Stinktober and I'm here to let you know there's nothing wrong with being proud of where you came from. I'll be loud and proud, cheering on the Dickheads next week when they take on the South Side Circumcisers.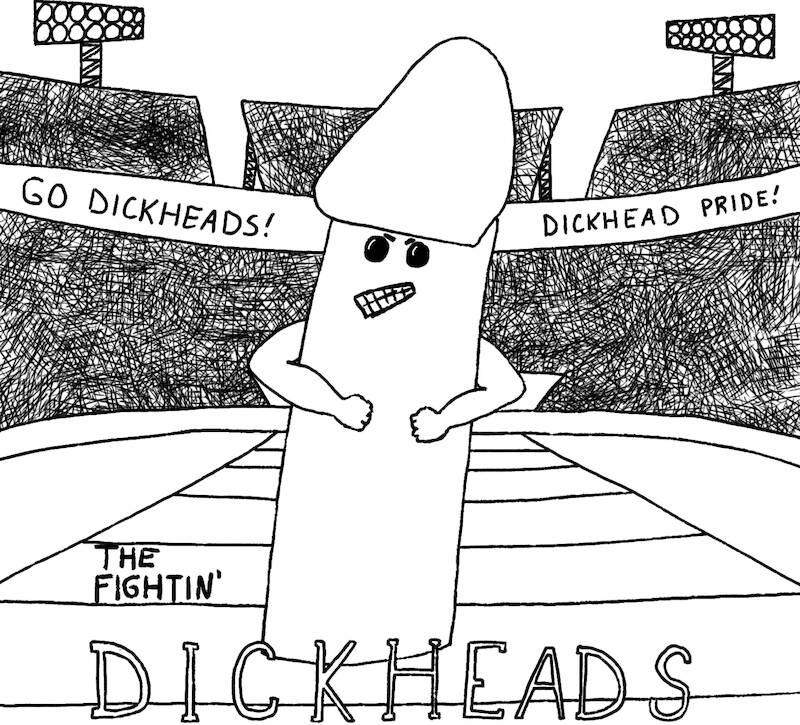 10. Absolutely nothing suspicious about a pleasant interlude on day ten of Stinktober. I wouldn't be concerned, at all; I would simply let my guard down and enjoy a relaxing autumn respite.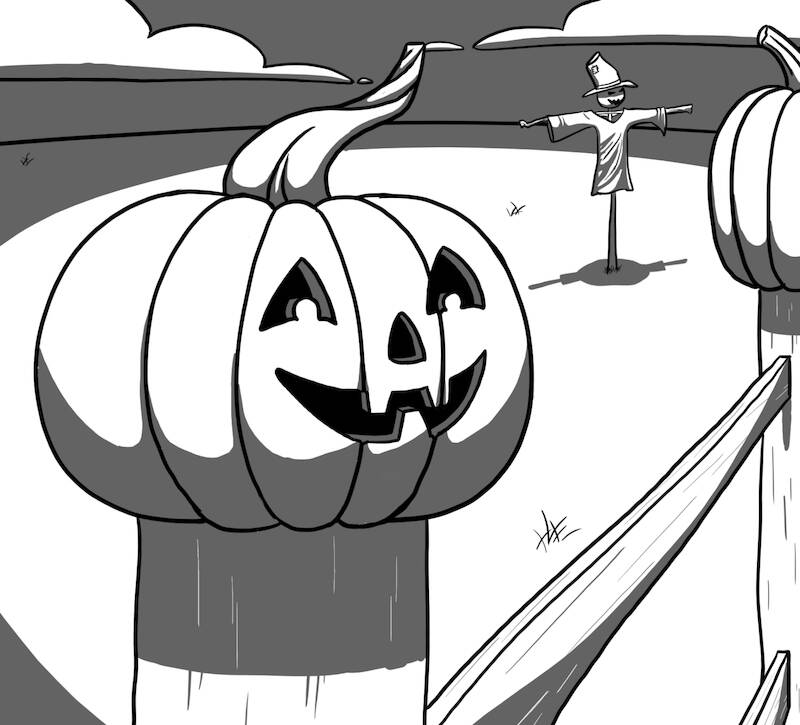 11. Each year, the Great Pumpkin attacks the pumpkin patch that he thinks is the most vulnerable. He won't pick this one. He can't. I don't see how a pumpkin patch can be more defended than this one. You can look around and there's not a sign of welcome to pumpkin based demons. Nothing but anti-pumpkin sentiment as far as the eye can see.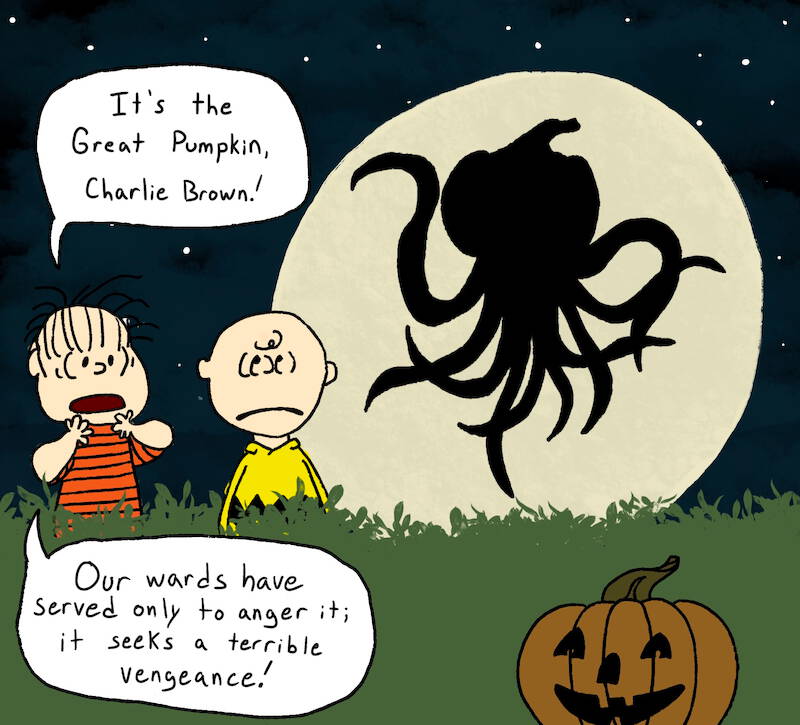 12. On day twelve of Stinktober we're finally back into the spirit of things, getting frightful with a real polter– wait what the fuck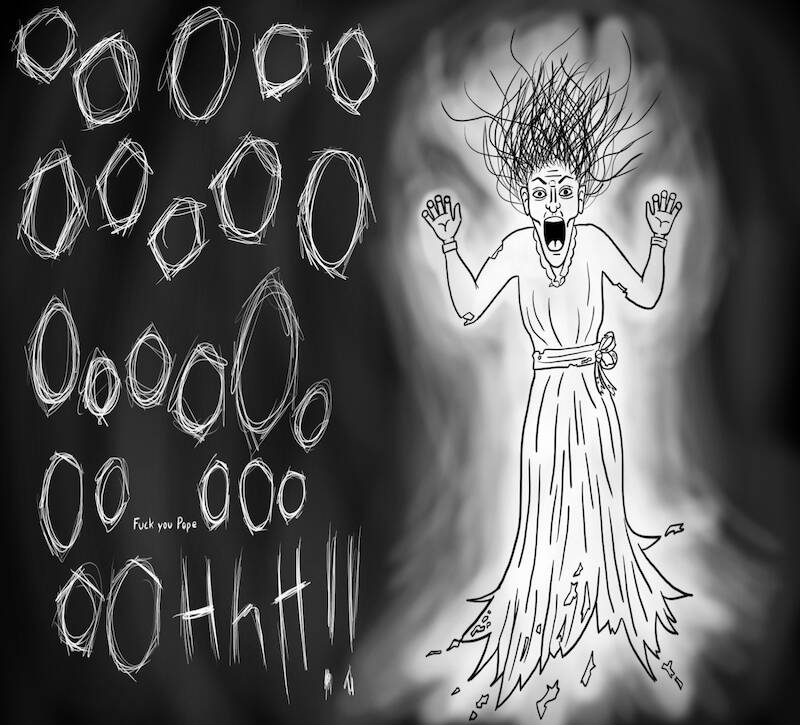 13. We've made it to day thirteen of Stinktober and there's no way this is going to devolve back into the sort of thing that was happening before, that's for sure.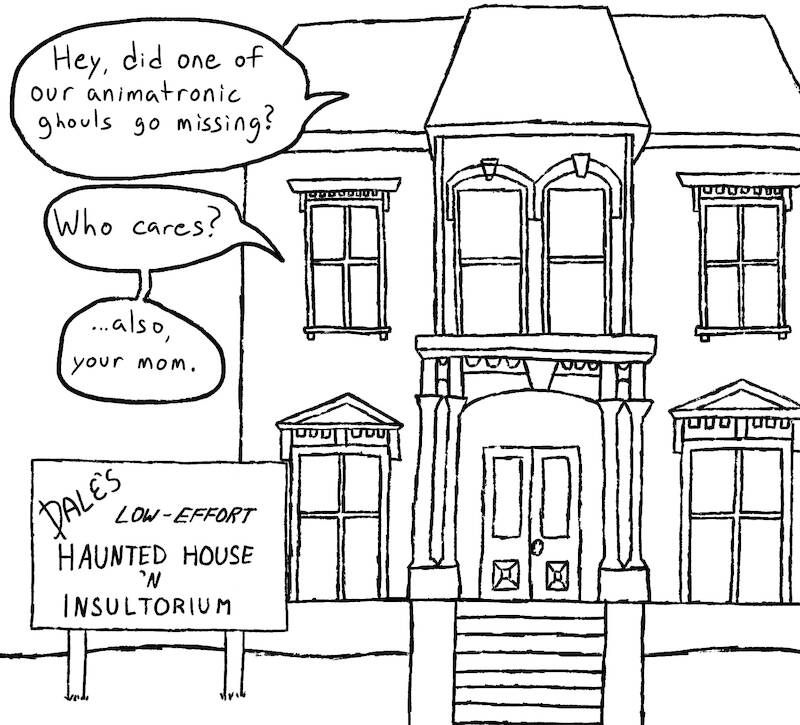 14. The fourteenth day of Stinktober brings us our first merchandising opportunity. Who's buying?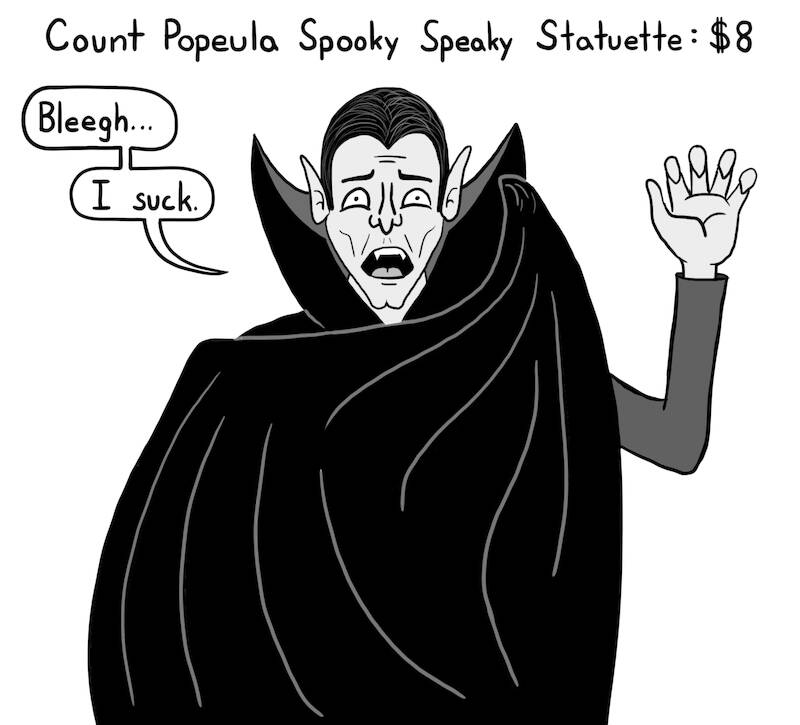 15. On day fifteen of Stinktober all I'm saying is that maybe there is such a thing as watching The Mummy (1999) too many times per day.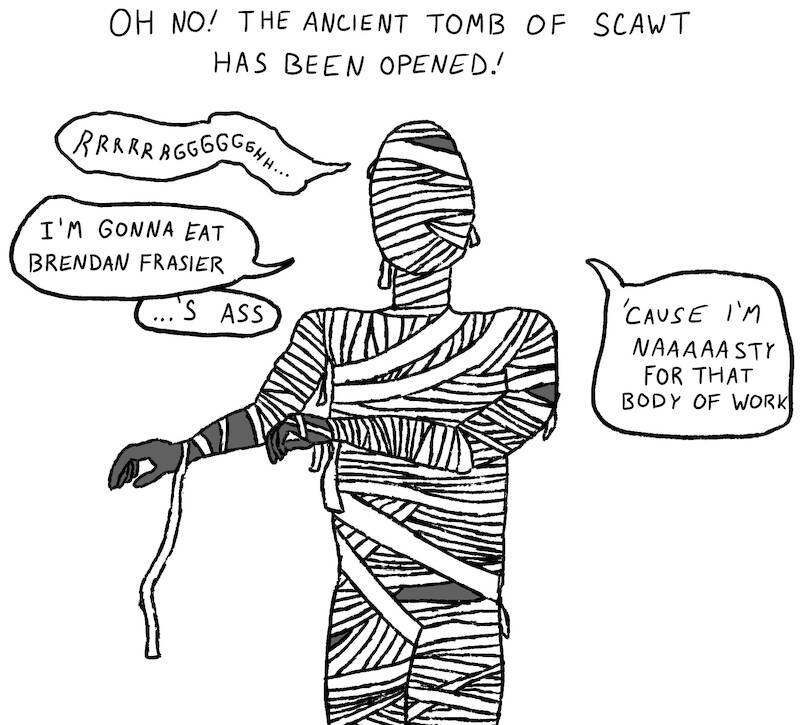 16. It's time for some celebrity stunt casting on a very special day sixteen of Stinktober. Really makes you think.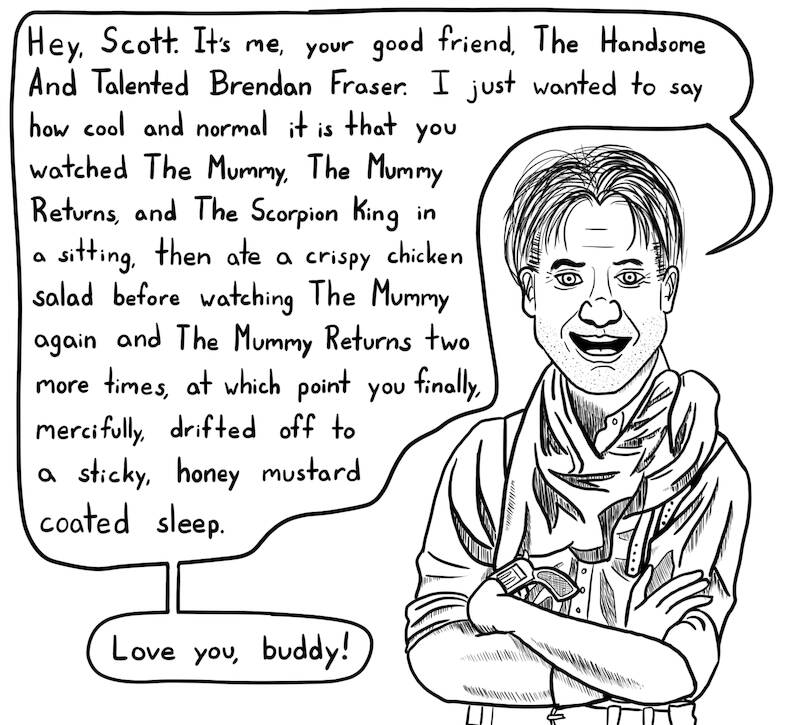 17. It's sort of a metaphor on day seventeen of Stinktober, which is really turning into a whole new kind of thing now.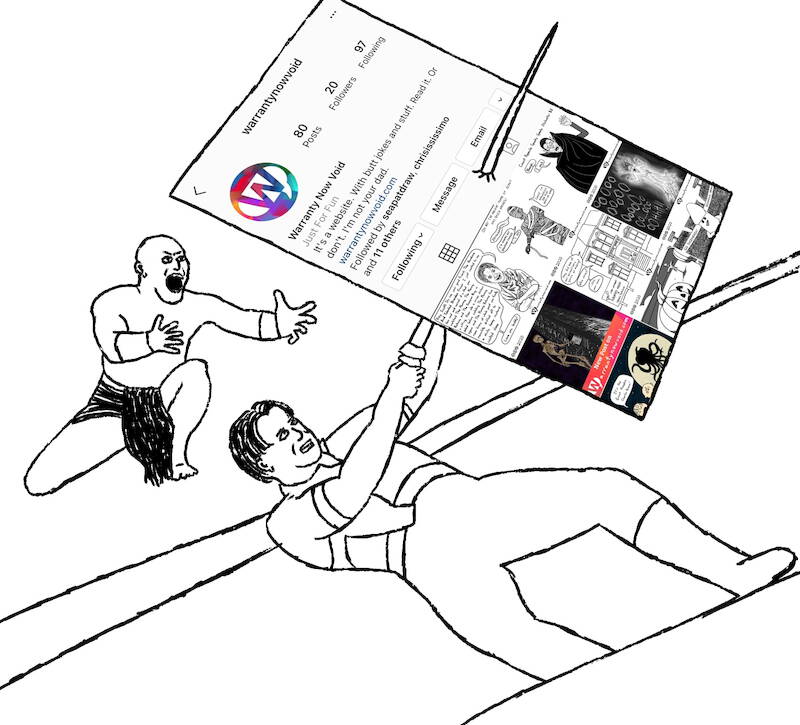 18. Please! Someone! It's day eighteen of Stinktober and I need help!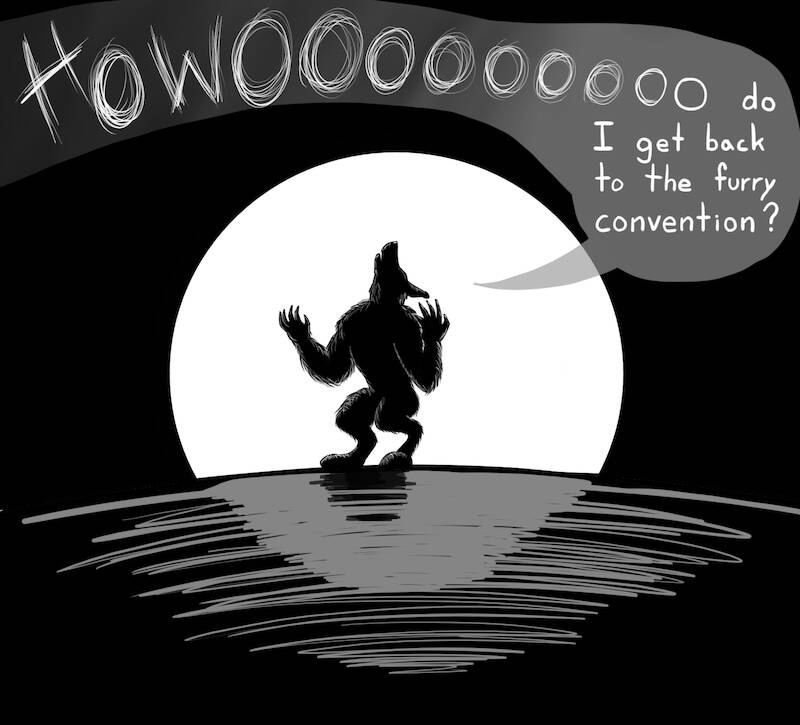 19. You might confuse day nineteen of Stinktober with something werewolf-related, but it's important to us that you, dear reader, know that it's not. This is just an extremely horny city.
20. It's day twenty of Stinktober, why not let loose and enjoy– okay well maybe not that loose. C'mon man.
21. Day twenty-one of Stinktober presents us with a guy who really just needs to move on already.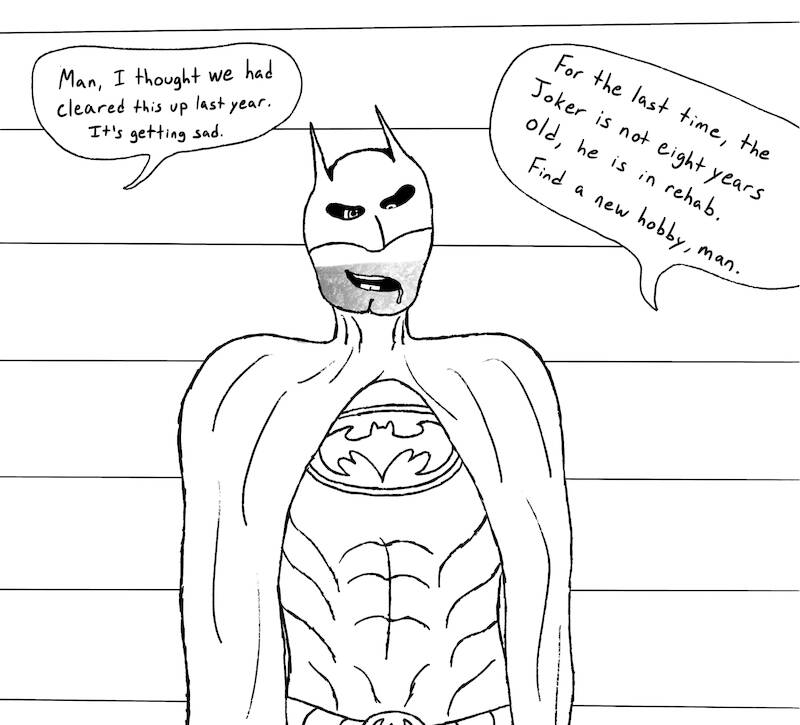 22. For day twenty-two of Stinktober we have a crossover event with everyone's favorite kids' show! Wait, hang on, what do you mean you don't remember watching this? I thought we all did.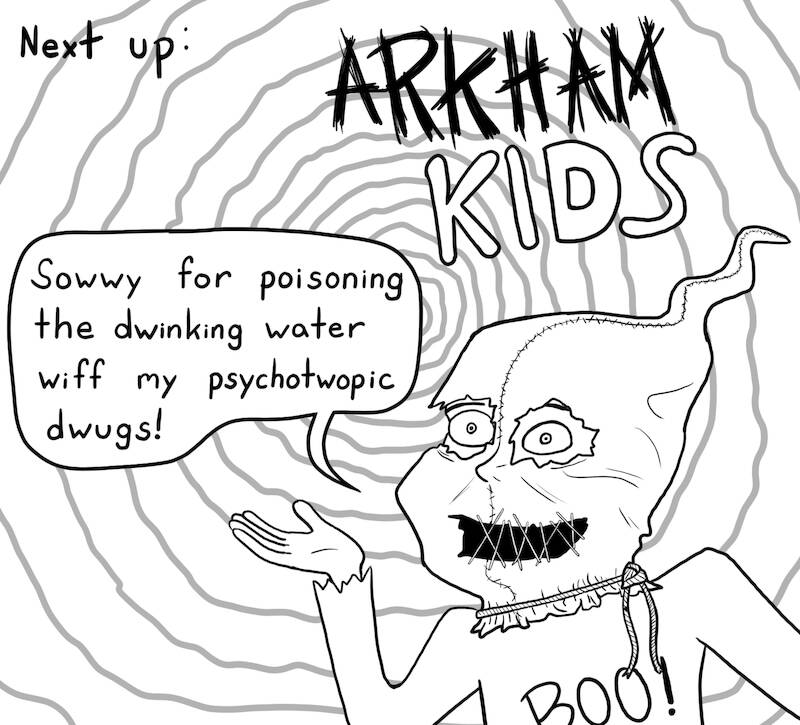 23. It's a Stinktober surprise on day twenty-three, shaking up the race in an unexpected way.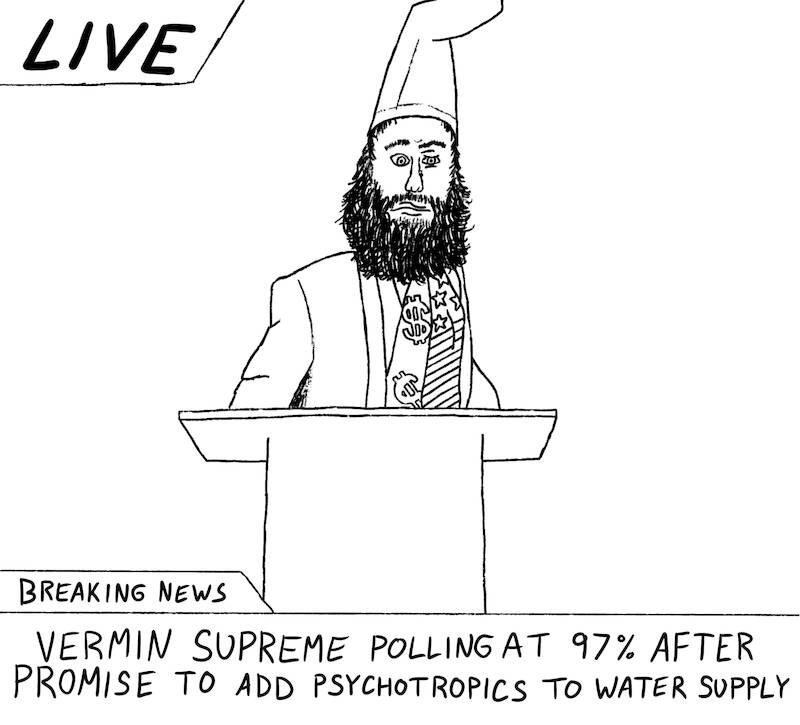 24. On Stinktober day twenty-four, we have a very simple request. Just, really basic. Please.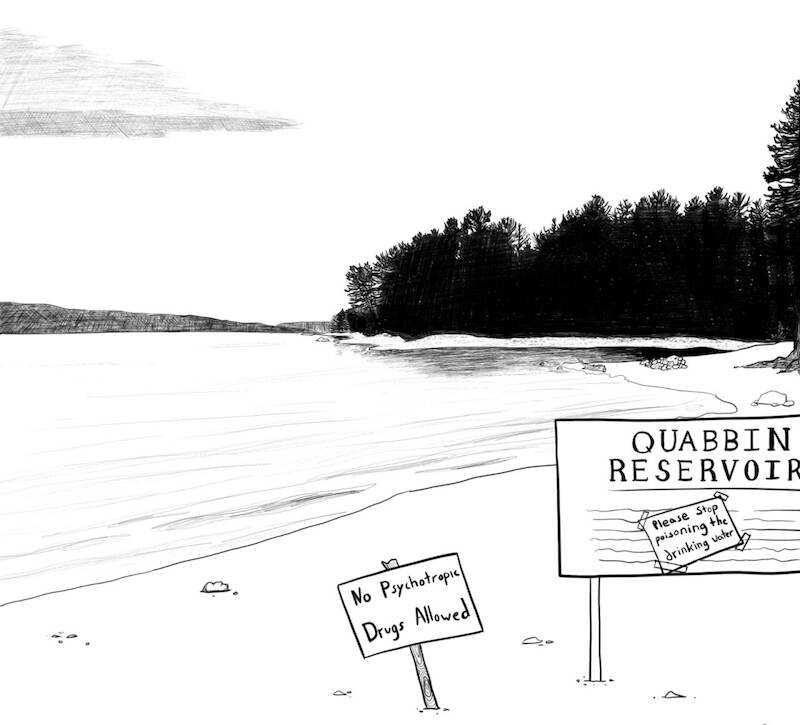 25. It's day twenty-five of Stinktober, and the consequences of the last few posts are becoming clear. I don't think my kitchen has always been this high up but I'm really enjoying becoming clouds.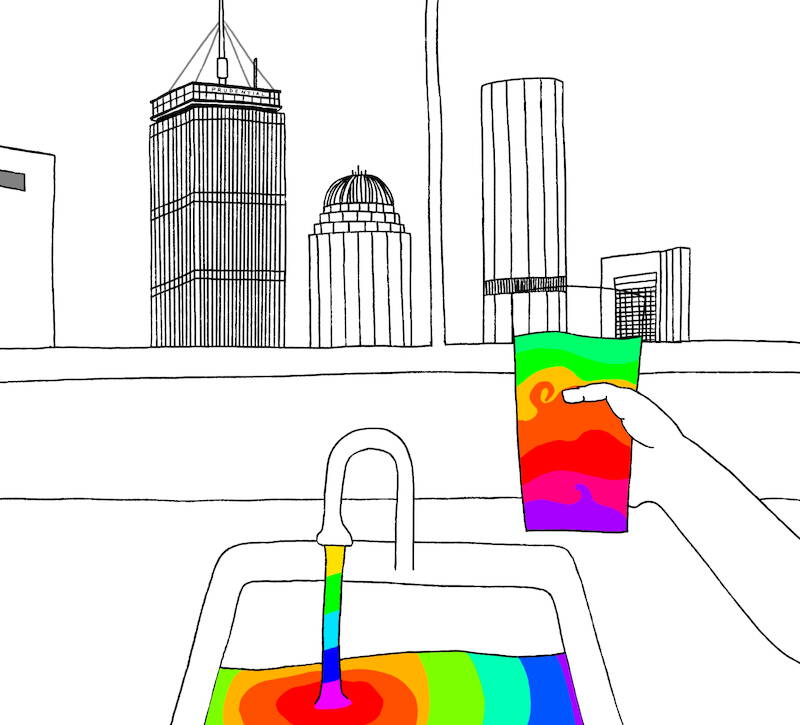 26. We're getting a little bit of perspective on day twenty-six of Stinktober.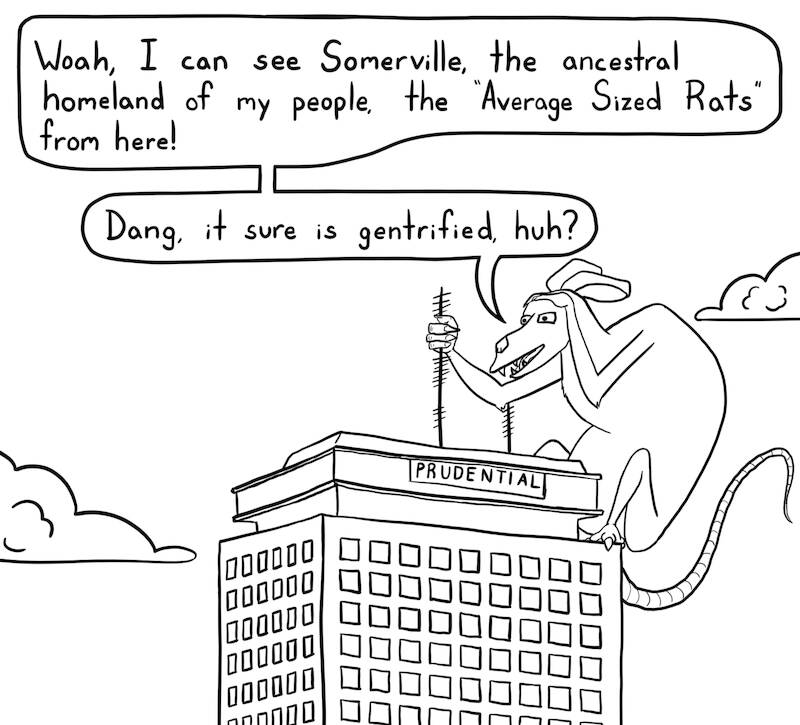 27. Day twenty-seven of Stinktober shows us another victim of gentrification. Smdh.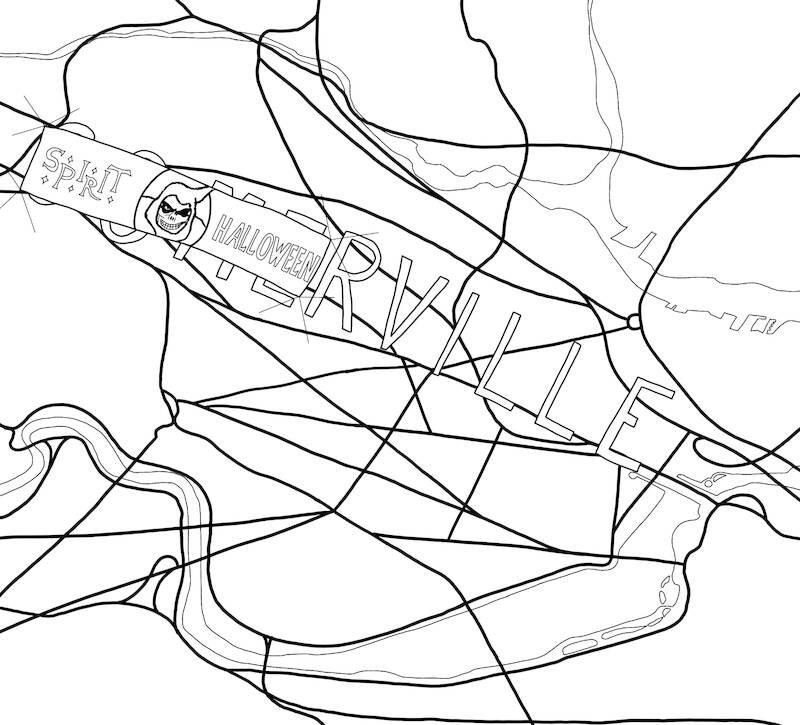 28. It's day twenty-eight of Stinktober, and you know what that means; only fifty-seven days til Christmas!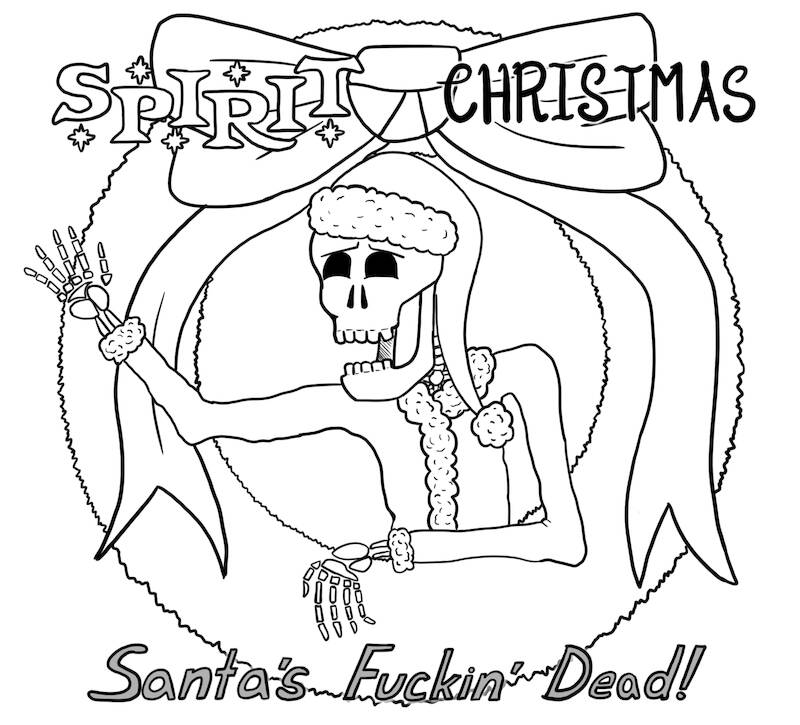 29. We've tried to keep Stinktober free from the political hot-button issues of our times, but on day twenty-nine our silence ends. We are firmly in favor of skeleton liberation.
30. On day thirty of Stinktober we're finally taking a look at the flyer we picked up from those skeletons yesterday and now possibly rethinking our position on this one.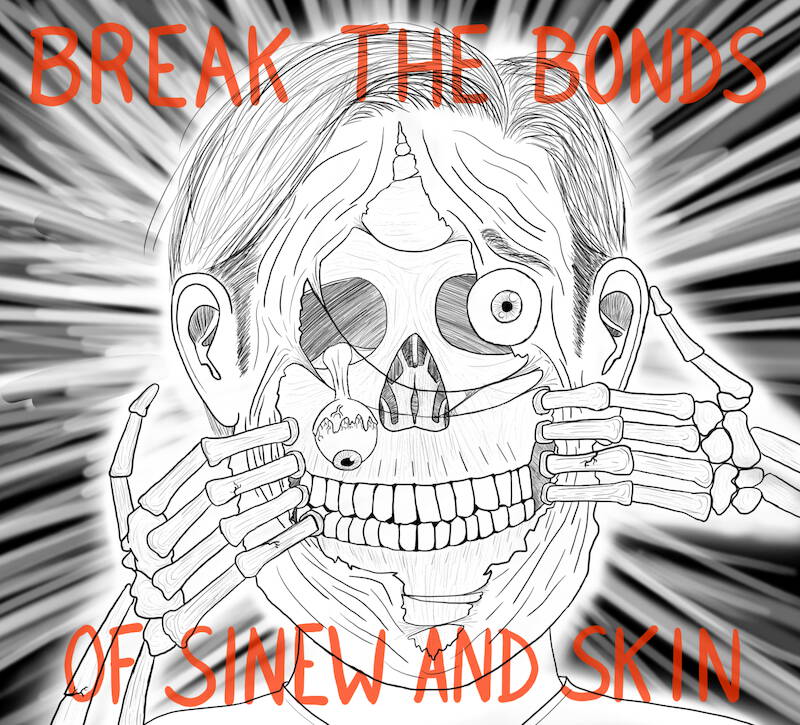 31. Thanks to everyone for joining us on a successful Stinktober 2020; I've been your host, Skelecabin.